Looks Like University Of Illinois - Mike Epstein
Robert
Feb 14, 2017
[]
[]
6 Comments
You have currently viewed 1 story this month.
IlliniBoard now offers two free stories per month, for more please subscribe.
No, really, I never wrote one of these for Epstein. He committed to Illinois in August of 2015 during my "half these guys will never play for Illinois" phase where I paused all LLOUI posts. 11 players did end up decommitting in the 2016 class, but Epstein stuck it out through three head coaches. Committed to Beckman, re-affirmed his commitment under Cubit, and re-re-affirmed his commitment to Lovie.
And that last one was the most difficult. Let's look at the timeline of this hold (which, in recruiting terms, means "hang on to a verbal commitment despite multiple offers/visits from top programs"):
August 2015 - Epstein verbals to Illinois (around three weeks before Beckman is fired).
Fall 2015 - Epstein misses his entire junior year of high school with a torn ACL.
January 2016 - Epstein receives his first tempting offer - a Michigan offer from Jim Harbaugh himself.
Spring 2016 - Lovie is hired, but that doesn't stop other offers from rolling in. West Virginia, Syracuse, and Louisville all offer.
Summer 2016 - He takes a visit to Louisville. They appear to be the most serious contender for his services.
Fall 2016 - He returns from his knee injury to be St. Thomas Aquinas' go-to tailback. Wins Broward County Player of the Year.
January 2017 - His big senior year means more and more offers. Big Ten schools Rutgers and Indiana offer. He contemplates official visits to Utah and UCLA.
In the end, Lovie got him to turn down the Utah and UCLA visits and come to Champaign instead, where he locked up his verbal for good. On Signing Day - at 6:15 in the morning, Epstein's was the first LOI to arrive.
I'm kind of glad I didn't write Epstein's LLUOI post back in the summer of 2015 because, well, there wasn't much film at the time. He had just completed his sophomore year of high school. And then he had the ACL tear, meaning there would be no junior film. So it was really difficult to get a handle on just how good of a recruit this was.
This fall, though, he showed exactly why all these other programs jumped in. It's not just the speed - it's the vision.
Take a play like this. Not only does he bounce it outside, the move he puts on the safety here is "hit the rewind button and watch it again" stuff. Set the guy up, cut inside, hit the gas, gone.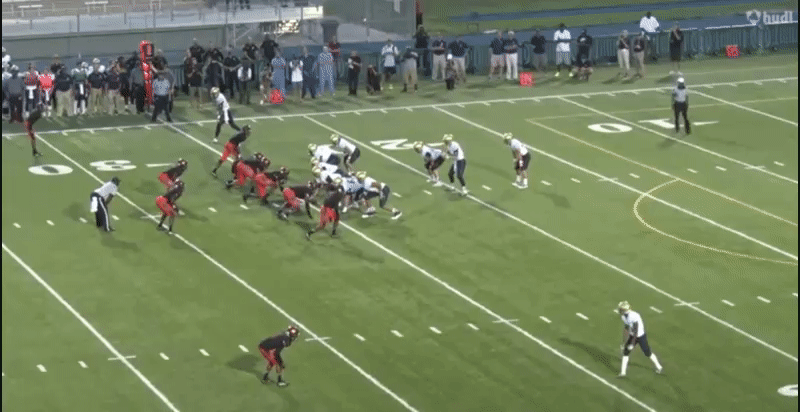 I remain confused about how a player like this rates as a low three-star. It's why I gave him my "Asamoah Award" on signing day. Tons of high-major offers including Michigan, huge senior year that brought one Miami scout to say "he might be the best player I've seen in South Florida this fall" (can't find the link right now, so you'll have to take my word for it), and that's a low-end three star? I just don't get it.
I already assigned Tom Cruise ratings to the three players I've yet to LLOUI, so this won't come as a surprise, but I'm putting Epstein well into the top half of this recruiting class. Really great get that fills the gap left by Ke'Shawn Vaughn's transfer to Vanderbilt. Really excited to see what this kid can do.
Mike Epstein - 3.25 Tom Cruises.
https://s3.amazonaws.com/illiniboard-development/tom_cruises/3andhalfCruises.jpg