The 90 Illini #36: Isaiah Williams
Robert
Oct 6, 2020
[]
[]
6 Comments
You have currently viewed 1 story this month.
IlliniBoard now offers two free stories per month, for more please subscribe.
I think we need to start this one with a few gifs. I feel like some people forget why he had the offers he had. He was a 5-star the day he committed to Illinois (moving from ATH to QB dropped him in the ratings but he was still a high four-star), and here's why.
He's so incredibly shifty. The ability to stop and change direction like this (and then hit the GAS) is something we don't see in Champaign very often.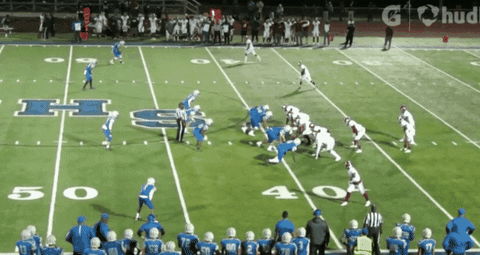 And he can also sling it. He has a lot of great throws on his film, but I'm drawn to throws like this. Moving around in the pocket, spots a receiver, doesn't need his feet fully set to zip it: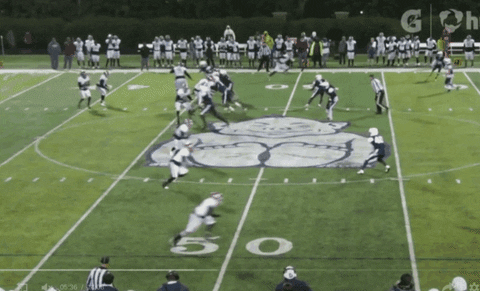 He's special. He is The One.
36. Isaiah Williams
Quarterback
Uniform number: 1
Year in school: Redshirt Freshman (4 years to play 4; with the Covid rule, technically 5 to play 5)
Height: 5'-10" -- Weight: 180 lbs.
Hometown: St. Louis, Missouri
High School: Trinity Catholic HS
Five best offers: Alabama, Clemson, Ohio State, LSU, Oklahoma
Tom Cruise rating: 5 Cruises
2019 statistics: Played in 4 games and then redshirted; 3-of-10 passing for 38 yards, 9 carries for 16 yards, 3 catches for 9 yards
Background
To reacp real quick: it was the first gif that got him offers from Bama-Clemson-LSU. They saw incredible athletic ability and saw a future wide receiver or cornerback. We told him we liked the second gif, too. I don't know how much that had to do with his decision, but he came here to play quarterback.
Does that mean he stays there? Nobody knows how he'd react to a requested position change. He did agree to play wide receiver in the Redbox Bowl last year. But you never know how these things go. Justin Green flipped from Ohio State to Illinois because Ohio State wanted him as a cornerback and we offered him as a running back. He played one year at running back here... and then switched to cornerback.
If you asked me last year when Williams might make the decision, I'd have said 2021 training camp. If he wins the job then, he'd stay at QB his entire college career. If he doesn't, maybe he agrees to a position change. But now that's complicated by the Covid rule. There's no telling what Brandon Peters might do after this season, but he can return in 2021 if he wants to. So would Williams be willing to sit and wait for three years before getting a shot at the QB spot?
Let's worry about that later. For now, One is a redshirt freshman quarterback learning the offense.
2020 Outlook
This is really difficult. There are now a lot more options at wide receiver this season (especially now that Brian Hightower and Khmari Thompson were given waivers to play immediately). If the Redbox Bowl were this year, the short receiver from Trinity Catholic getting snaps because he still had a game left until he played his four would be James Frenchie, not Isaiah Williams. I'd say this year is much more of a "Williams learns absolutely everything he can learn about playing quarterback in the Big Ten".
Does that mean he's the backup? Does that mean he gets a few third-down packages like Aaron Bailey did in 2013? If he leaps, could he push Brandon Peters for the starting job?
The most likely scenario, in my mind, is that he gets every ounce of mop-up time (whether we're winning big or losing big). He's going to be given a true shot to be the starting QB here, so with a freebie year (and with his redshirt year already used), he'll get snaps there so we can see what we have.
End of the day, I think this is the issue: he's an NFL player. It's doubtful he's an NFL quarterback, but he's an NFL player. So if he wants those millions, at what point does he switch positions? Randall Cobb started at QB at Kentucky, slowly transitioned to receiver, and left early for the draft. Is that One's plan? Or does he want to give QB a four-year attempt?
Time will tell. Gonna be fun to find out.