Looks Like University Of Illinois - Daniel Imatorbhebhe
Robert
Aug 3, 2020
[]
[]
0 Comments
You have currently viewed 1 story this month.
IlliniBoard now offers two free stories per month, for more please subscribe.
I just wrote down the number of posts I need to write early this week and I came up with 11 of them. So I'm pretty much going to sit here at this keyboard for the next 48 hours.
I also decided to go out of order here with the LLUOI posts. I usually go in the order that players committed but I want to get to the transfers first (so I can put a bowl on the "Part I" of "So, How We Doin'?") and then I'll write the Barlev LLUOI and get to Part II.
First up: Bhebhe2. This is as ceiling/floor as any Illini recruit I can remember. We have one year. He could be a first-team All Big Ten tight end. He also might not play a single snap. There's a chance he has a 9.4 season and a chance he has a 0.3 season.
For starters, he's really talented. He originally went to Florida and then transferred to USC when his brother committed there. They were born in LA (the family later moved to Atlanta) so it made sense that both Bhebhes would go to USC to play football together.
For Daniel, his career took off once he got there. As a freshman, he had a breakout season at USC and became Sam Darnold's TE target. The clips you'll see below are from the game where USC knocked off #4 Washington (they thought they knocked Washington out of the playoff, but other teams lost and Washington slid back in). In that game, Daniel Imatorbhebhe had 5 catches for 78 yards and a touchdown. He finished his freshman season with 17 catches for 250 yards and four touchdowns. USC had their TE of the future.
But then the injuries started. He gets injured in the opener in 2017 and misses eight weeks. He returns in November, plays in two games + the Pac 12 Championship game + the Cotton Bowl against Ohio State (finishes that year with 8 catches for 144 yards) and... that's the last time he played football. Remember the Grand Canyon game in Underwood's first season where we barely beat GCU at home between Christmas and New Years? That's the day Daniel Imatorbhebhe played his last college football game.
Severe hip/groin injuries can be doozies, and Daniel Imatorbhebhe spent the next 18 months trying to get healthy. He didn't get there, and last summer USC listed him as "squadman lost" (I'm guessing that's USC for "we need your scholarship") and he didn't try to play. Was more or less retired from football.
I'll let this LA Times article take it from there:
Then, in January, he suddenly rejoined the roster, and hope for a redemptive, sixth season was renewed. He met several times with new tight ends coach John David Baker, who declared that the tight end was finally "good to go."

"He's got a level of maturity that you don't usually find in a college-age student," Baker said at the time. "He's going to bring a level of leadership to our guys."

Imatorbhebhe was granted a sixth year of eligibility by the NCAA in March. He was on the field for USC's lone spring practice shortly after.

But his return ended there, for reasons he did not specify on Tuesday. Imatorbhebhe, who last played in December 2017, finished with 25 catches and 394 yards in 22 games with the Trojans.
The "reasons he did not specify", obviously, were later revealed to be "wants to play in Champaign with his brother". It reminds me of the Hardy Nickerson Jr. thing - bailed on his senior season at Cal so he could play his final season for his dad in Champaign.
Is Bhebhe2 (actually he's Bhebhe1) talented? The 2016 pre-injury version certainly was. Here's some highlights from that Washington game I mentioned above.
Really great catch: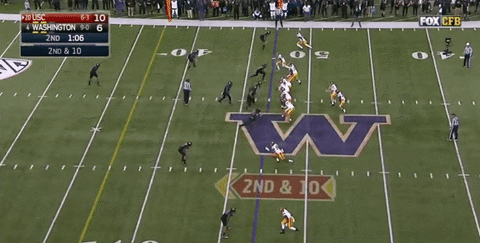 The very next play: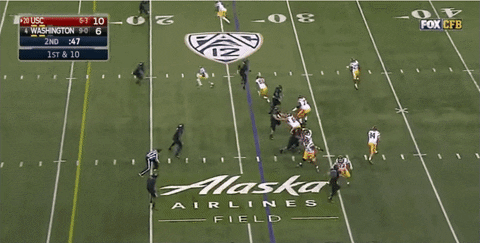 Way to get that foot down big fella: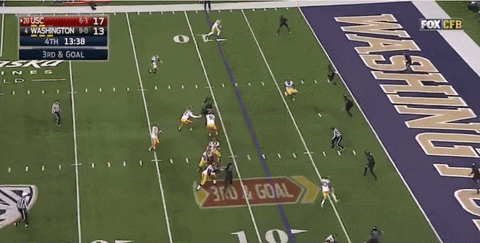 Also, the following season, after he recovered from the first injury, here's a long pass play in the Pac 12 Championship game. As you can see, he's a physical, athletic tight end: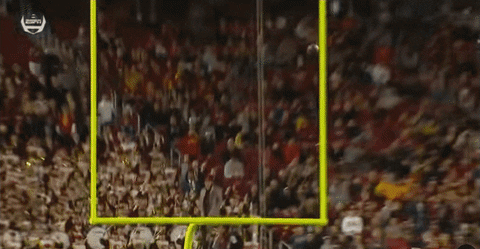 He then had two catches in the Cotton Bowl against Ohio State and no football since.
So how do you grade a player like that? We saw Dre Brown return from 2.5 years of injuries and maintain his (nearly 4-star) form. Justin Hardee spent his final three seasons in Champaign mostly injured and now he's been in the NFL for four seasons as a special teams specialist. There are examples of long injury layoffs and then healthy football.
Some have pointed to him being "squadman lost" at USC last summer as a way to say "USC gave up on him ever being healthy, so why should we think he could regain health?". Well, reading the way this went down, since he did get a waiver for a sixth year, he must have convinced the NCAA that both 2018 and 2019 were lost to injury. If 2019 was just "not gonna play, quitting football", he wouldn't have gotten a waiver. So I'm guessing "squadman lost" is more "he was going to miss 2019 as well so he went medical schollie to open up a full ride for a transfer" or whatever (purely speculating). My point: the NCAA bought that this was a 2-year rehab, and USC put him back on the roster this spring, so it's possible this is a "finally healthy and ready to play football" scenario.
I'm rambling now because I don't know how to rank him. If he transferred in the summer of 2018 I'd probably have given him 4 Cruises based on his freshman and sophomore production at USC. He'd be similar to TreSean Smith in that sense - two good years at a P5 school and now we get his upperclassman surge.
On the other hand, he's missed two full seasons now, so that makes me lean towards 2 Cruises (as in "doubtful he'll ever regain his freshman form"). So I guess I'll go right in the middle of those two. I'm a hopeful guy, and if he's healthy, Barker, Ford, and TE-Bhebhe can be very dangerous.
Daniel Imatorbhebhe - Three Tom Cruises